Connect with VIP's team of technology experts at an upcoming webinar, conference or industry tradeshow. We would love to discuss the best tools, technology and service options available to create a custom project solution that meets your organization's unique needs.
Events
See below for any upcoming events with Visionary Integration Professionals and their partners.
Agile/DevOps Transformation Webinar Series Powered by SmartBear
Together, SmartBear and VIP will illustrate a collaborative development and testing process where SmartBear Software is a central means to achieve success in a DevOps Transformation.
Resources
Visionary Integration Professionals helps state and local governments as well as commercial companies transform their organizational processes into proactive change. Through our tech consulting or software partners, VIP can streamline processes, condense compliance, track complex systems and increase efficiencies reducing cost and saving valuable time.
Data Sheets
Read or download one of our brochures to help you learn more about our partners and solutions.
Accela
Mark43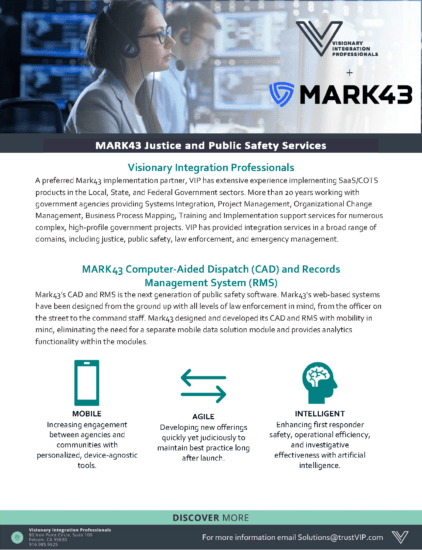 OpenText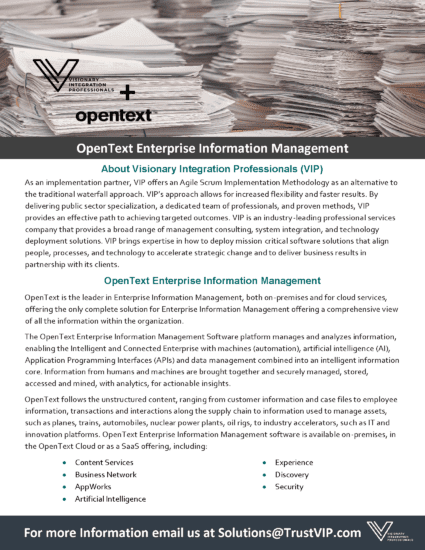 SalesForce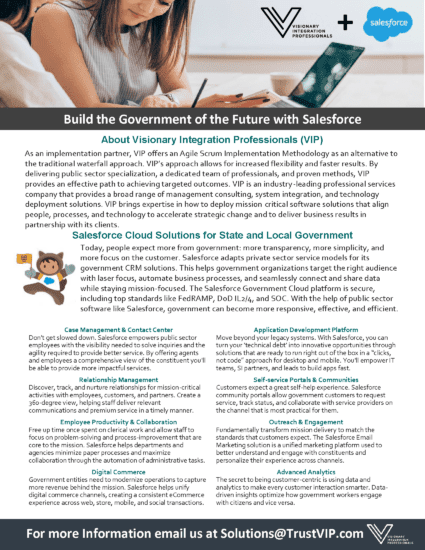 Our Solutions
Enterprise Consulting
Public Safely Solutions