VIP balances operational optimization with systematic implementation through an agile approach. Our systematic process and time-tested methodologies ensure we successfully deploy results that meet your business needs. VIP's approach mitigates risk by employing a combination of industry experience, specialized expertise, and methodology to satisfy project-specific requirements.
VIPDeliver is a proven, robust, flexible methodology that allows VIP to deliver incremental measurable results. This framework fosters collaboration and communication between our customers and the VIP team. This approach provides customers with tangible visibility to what is being delivered within 30 days of launching a new system integration engagement. VIPDeliver aligns with modern implementation best practices and allows VIP to reliably deliver solutions that customers expect. VIPDeliver includes the following six stages for iterative development and for maintenance and operations.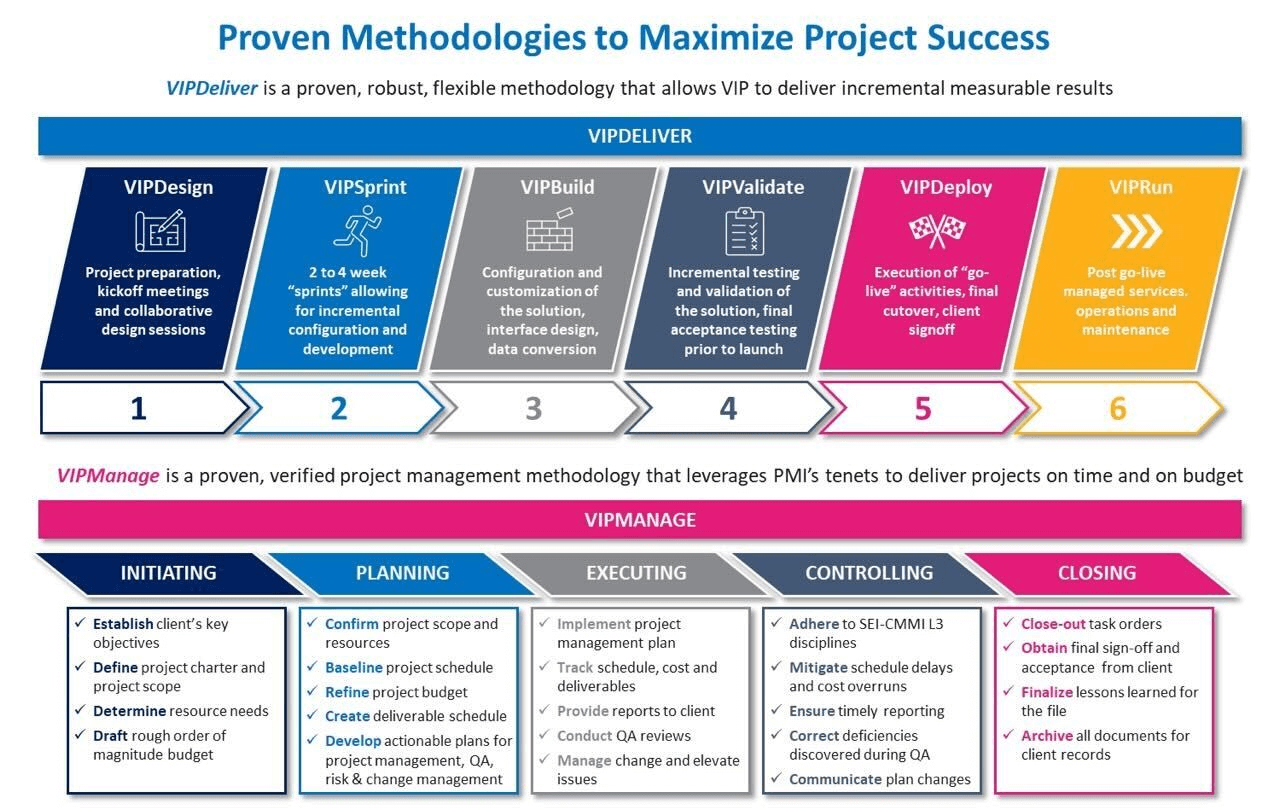 VIPManage is a proven, verified project management methodology that leverages PMI's PMBOK tenets to deliver projects on time and on budget. Our best practices approach includes processes for initiating, planning, executing. controlling, and closing each iterative development sprint and each phase of maintenance and operations.