VIP is committed to have an impact on the way that organizations work. VIP's technology solution capabilities and deep functional expertise help clients accelerate organizational change and digital transformation.
Tools for Success
The VIP team has successfully worked with numerous public sector clients to modernize their legacy platforms, drive organizational change and implement business-driven solutions. In addition to delivering a full suite of Software as a Service (SaaS), commercial-off-the-shelf (COTS), modified-off-the shelf (MOTS) and custom developed solutions, we have a proven methodology to ensure our client engagements are completed with maximum impact and minimal risk.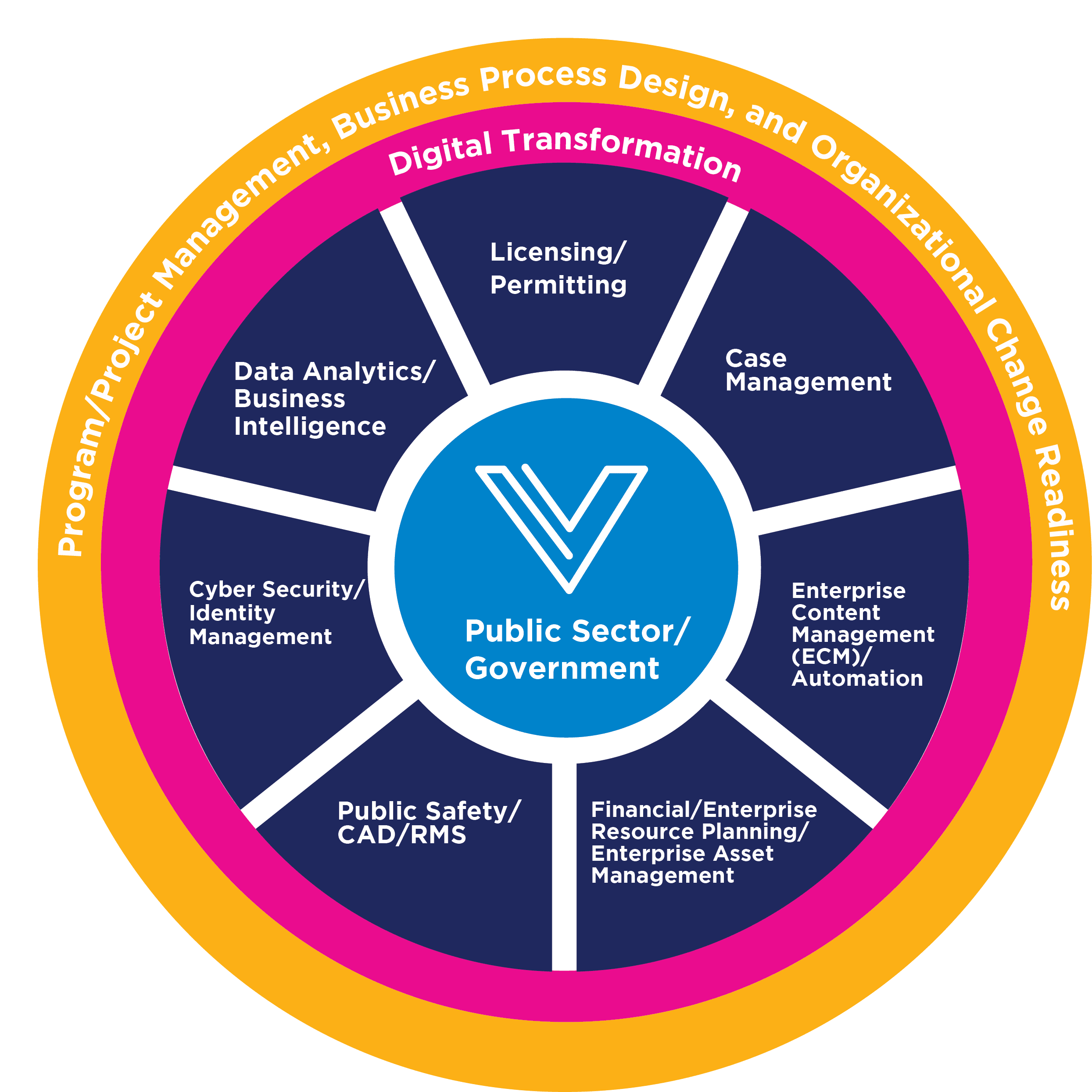 VIP solutions address numerous challenges via digital transformation, which are available for procuring via National Association of State Procurement Officials (NASPO) ValuePoint program to provide public entities with exceptional prices.
VIP also has a number of California Software Licensing Programs (SLPs) available in order to serve a wide variety of project needs and put innovative solutions from leading technology providers within easy reach.
Learn more in our SLP Resource Page.
The percent of CIOs interviewed by CompTIA in Spring of 2020 that expect to see a drop in funding this year.*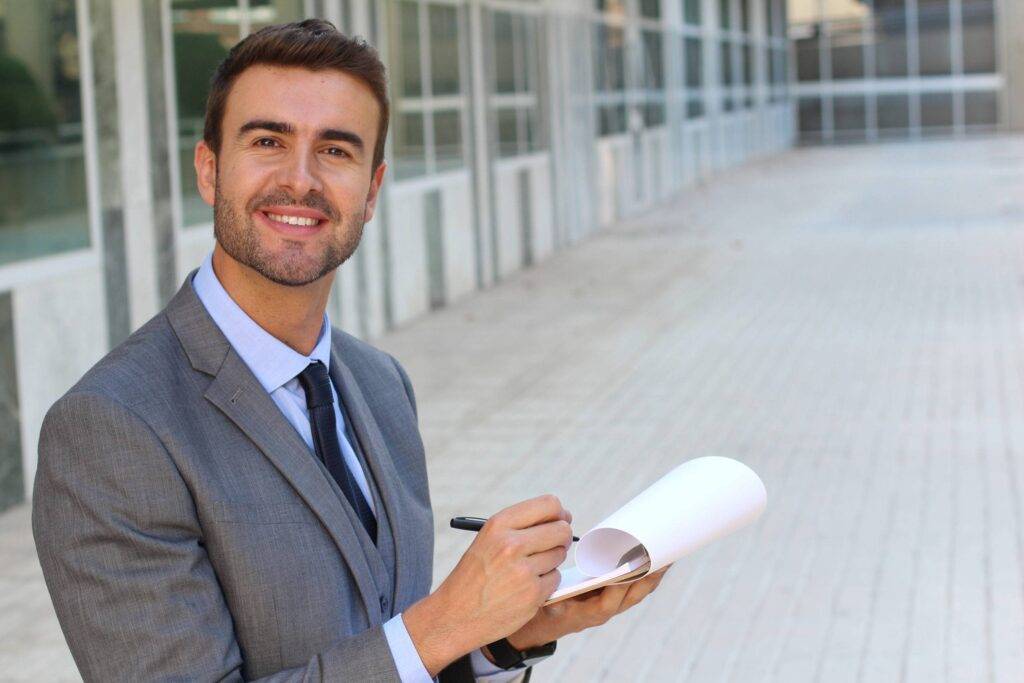 Accomplish More With Less
In the wake of change, shifting budget priorities and spending cuts, state and local government agencies are under a tremendous amount of pressure to do more with less. Public sector organizations must start to rethink their technology investments and prioritize projects now.
Streamline Processes
VIP helps agencies to streamline government processes to make it easier to do business in the state, make city and county governments run more efficiently and improve the ability for local municipality to boost the level of service they provide to constituents, all while stretching program dollars and improving overall rates of return on investments.
Let's discuss how we can work with you to create a strategy that will address key technology issues, help maintain compliance and stay within your budget.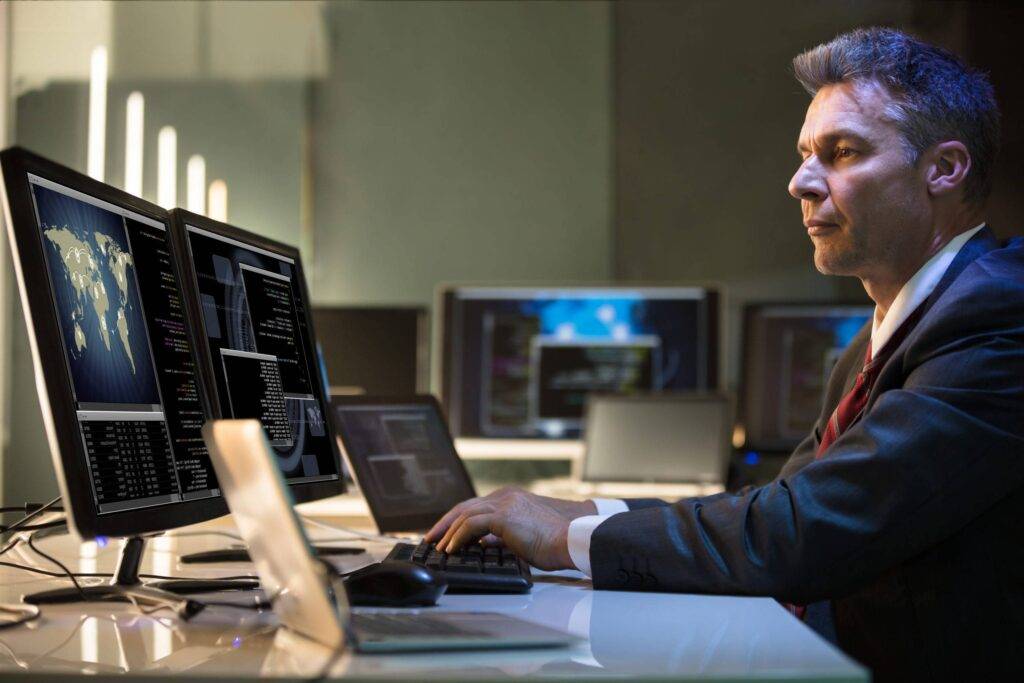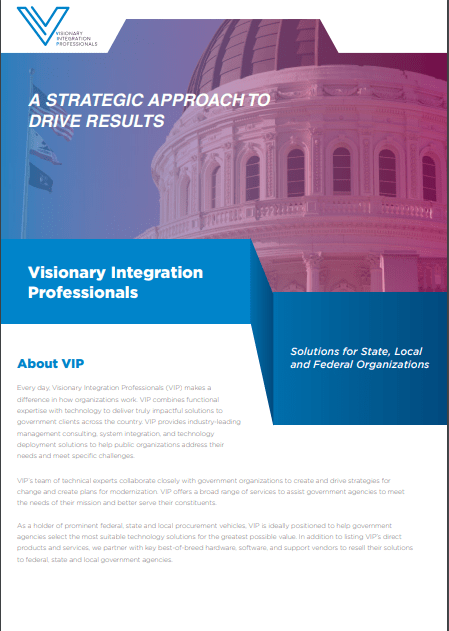 VIP makes a difference in how government agencies work.
Download our capabilities overview to learn how.