DIR-TSO-3835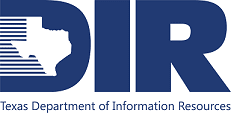 DBITS page. (Resulting Purchase Order must reference DIR-TSO-3835)
Products and Services offered with Specifications
Designated Order Fulfillers (resellers): ANR Consulting Group, CES Network Services Inc., and Stark Holdings Inc.
SOW Instructions:
Statement of Work Process for DBITS Contract DIR-TSO-3835
The Statement of Work that will be governed by DBITS Schedule DIR-TSO-3835 will be mutually agreed to and executed by the Client and Visionary Integration Professionals, LLC (VIP).  No Statement of Work is valid unless signed by both the Client and VIP.  The Client and VIP will mutually agree to the Party that will draft the Statement of Work.  At a minimum the Statement of Work will include the following sections:
A preamble that includes reference to DIR-TSO-3835 as the governing Schedule.
Contract terms and conditions that supplement DIR-TSO-3835 but do not override DIR-TSO-3835 terms and conditions.
A presentation of the engagements background.
Project Scope.  A synopsis of the engagement.  What will be accomplished and why.
A list of engagement deliverables with timelines and completion dates.
Completion / Acceptance criteria for each deliverable.
A deliverable rejection procedure.
The cost per deliverable followed by total engagement cost.
An invoicing schedule.
Specific responsibilities of VIP.
Specific responsibilities of the Client.
The work location.
Client Contract Manager including contact information.
VIP Contract Manager including contact information.
Client Engagement Manager including contact information.
VIP Engagement Manager including contact information.
Engagement assumptions.
Engagement Change Order process and approval procedure.
Upon execution by the Client and VIP of the Statement of Work the Client will issue a Purchase Order that must reference DIR-TSO-3835.
Contact Information:
David Teater, Chief Operations Officer, Government Solutions
Visionary Integration Professionals, LLC
80 Iron Point Circle, Suite 100, Folsom, CA 95630
Phone: (916) 985-9625
Email: dteater@trustvip.com
Warranty and Return Policy
DIR Co-Op Contract Program Overview