In the public sector, VIP works to transform our client's processes into proactive change. Automating regulation and compliance dramatically reduces our clients time and costs and improves organizational efficiency. To enable these complex systems, we partnered with Infor.
Who is our trusted partner, Infor?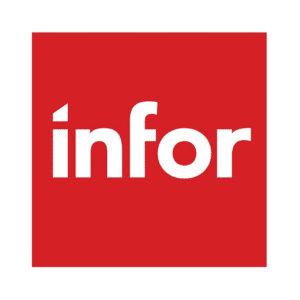 Infor CloudSuite Public Sector is tailored to meet the complex industry demands of government, education, transit, and utilities—all with the benefit of cloud deployment. Infor provides industry-specific options for back office and front office functionality, as well as add-on public sector solutions to address your needs.
Infor CloudSuite™ Public Sector is a complete suite of applications made for all levels of government—including federal, municipal, education, public safety, transit, and utilities. The purpose-built software includes solutions for budgeting, finance, procurement, public safety, asset management, human resources, payroll, governance risk and compliance, and community development and regulations.
Scale solutions across your agency or organization that enable cost effective management of your mission
Improve service with features that maximize responsiveness to demands for citizen services like 311, emergency management or education and transportation needs
Engage constituents by combining critical ERP, configuration capabilities, and mobile with industry-leading security to protect your data
Drive efficiencies with comprehensive solutions for asset management that allow you to manage your fleet and maintain your roads with mobile and self-service capabilities
Advance communication for first responders and enable critical connections of health data and computer-aided dispatch (CAD) in real time
Enhance campus services and save money with a lower total cost of ownership and limited up-front investment that allows capital to be saved for expenditures that directly impact students, faculty, and staff.
Our partnership with Infor brings you expertise and results in four keys areas:
Regulatory Management
Community development and regulation
Customer relationship management
Call center
Dynamic portal solutions
Human Resource Management
Human resources and payroll
Human Resource Management
Payroll
Employee and manager self service
Enterprise Resource Management
Financial management and procurement
Financials and project accounting
Cash and treasury management
AP invoice automation
Additional Services
Public safety
Workforce and Learning Management
Infor Hansen add on
Emergency dispatch software
Speak to a VIP expert today to dive deeper into our public works solutions. From commercial to government sectors, our partnership with Infor has our clients transforming their problems into proactive solutions across the nation.